HELLO! I'M DARREN J RUSSELL.
Do you dream of starting your own internet business and having the freedom that it brings? I had that dream too, until I decided to take action and make that dream a reality. So I can relate to how you are feeling right now! All kinds of questions going through your mind... Where do I start? What do I sell? How do I find my customers? etc etc. With this Website my aim is to answer all those questions AND MORE IMPORTANTLY help you take the steps to make your dream become a reality.
LET ME HELP START BUILDING YOUR ONLINE BUSINESS!
FIND OUT WHAT IT'S REALLY ALL ABOUT
Everyone who has considered starting an online business has their own preconceived ideas of what to expect...
In this book I  tell you about the five things you NEED to know before you set off on your journey, these are things I wish I had known at the outset, things that will save you a lot of time, money and stress.
THE BLUEPRINT FOR A SUCCESSFUL ONLINE BUSINESS
How the experts do it. That's what this report is all about.
This report is a breakdown of the three stages almost every internet marketer uses to make money online.
You will discover the three steps you need to take in order to set the foundations for your own online business.
CREATE YOUR FIRST WEBSITE
A complete step by step guide that will show you exactly how to design and build your own website on a budget! Even if you have never done anything like this before in your life.
This guide is so easy to follow and comes fully illustrated, ANYONE can do it, regardless of what experience you have with computers.
By following this JARGON FREE guide you could have your own multi-page website up and running in an afternoon.
January 29th 2018 By Darren J Russell
One of the best ways to promote your product and help it sell is to have testimonials from customers who have used it.
A selection of good, genuine testimonials can be the difference between your product being a success or getting lost without trace. [...]
December 23rd 2017 By Darren J Russell
As a newcomer to internet marketing one of the hardest things to do is convince strangers to buy from you.
No matter how great your product is and how convinced you are that it will help your customers. It will all come to nothing if you can't convince them to click on the 'BUY' button. [...]
November 3rd 2017 By Darren J Russell
Get the most from your blog posts. By following these simple guidelines you will soon be reaching the people who really do want to read what you have to say [...]
October 6th 2017 By Darren J Russell
So you have decided you want your own online business. You want the freedom to work from home (or wherever you feel) and you want to be your own boss.
Great!
But what next? [...]
September 26th 2017 By Darren J Russell
It's generally true that the lifeblood of any online business is your email list. Therefore building an email list is something you need to be doing from the outset. List building can be a very simple process, if you have a few tools in place before you get started. One of the most important tools you are going to need is an autoresponder. [...]
September 5th 2017 By Darren J Russell
If I could give only one piece of advice to anyone starting out in Internet marketing it would be "Love Your List" [...]
August 1st 2017 By Darren J Russell
If you are thinking of looking into running an online business the question that is most likely at the forefront of your mind is...
Can It Really Be Done? [...]
July 18th 2017 By Darren J Russell
There are various reasons why you may want your own website...
If you are thinking of starting an online business one of the first things you will need to do is get yourself a website in place. [...]
June 19th 2017 By Darren J Russell
When you start running a business from home it can be difficult at first to get in the right frame of mind, so knowing a few tips and tricks can be very useful.
If you are already running a home based business and you feel you need a fresh approach, then these tips could help you, too. [...]
May 5th 2017 By Darren J Russell
When you look at successful individuals the world over, no matter what area of life they have achieved their success in, you will find that almost all of them have one thing in common and that is this unwavering belief that they WILL accomplish their goal, regardless of what obstacles stand in their way.[...]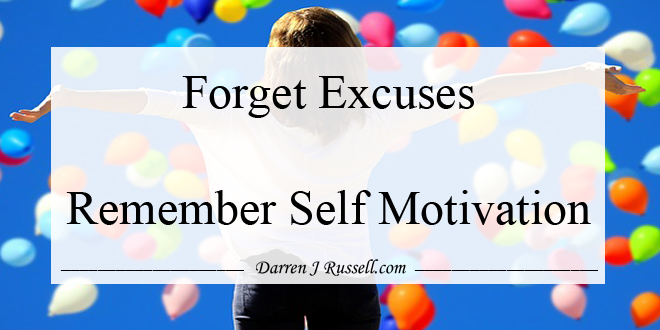 April 30th 2017 By Darren J Russell
The internet is a wonderful thing and since its introduction to the world it has created an abundance of money making opportunities for anyone looking to make an income from home. [...]
FREE Report: Three Steps To Online Success
Who Is Darren J Russell
A few years ago, I started to dabble in Internet marketing and got hooked, even though I found it hard work at times.
Just finding clear and straightforward advice was like looking for the proverbial needle in the haystack.
So it was with this in mind that I decided I would like to help people wanting to build an online business and I would try and make the whole process as simple as possible.
This website is the result and I am available to answer your questions.